Intonations – 25-30 April 2020
Concert with Works by Strauss the son, Wolf, Schönberg, Schubert, and Bruckner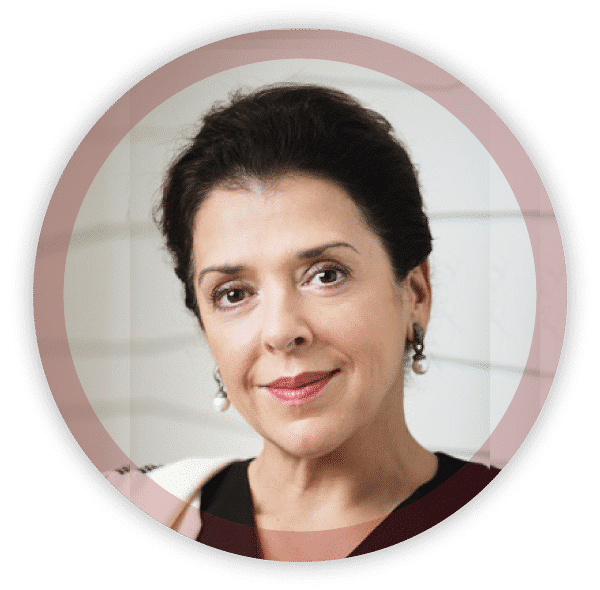 The chamber music festival intonations – The Jerusalem International Chamber Music Festival  is once again hosted by the Jewish Museum Berlin in 2020 under the direction of Elena Bashkirova. This will be the ninth time musicians from around the world will celebrate a musical dialog of cultures and their love of chamber music.
From 12 to 14 May, the chamber music festival of the Jewish Museum Berlin will appear live in your living room.
To help prevent the spread of coronavirus, the concerts will take place as livestreams, with no audience present in the Glass Courtyard.
For further information, please visit here.
(As of 29 Apr 2020, subject to change)
Johann Strauss the Younger
Roses from the South Waltz, Op. 388
(arranged for salon ensemble by Arnold Schoenberg)
Violin: Mihaela Martin, Yamen Saadi
Viola: Hartmut Rohde
Cello: Tim Park
Piano: Elena Bashkirova
Harmonium: Heike Gneiting
Wolfgang Amadeus Mozart
Piano Concerto No. 13 in C-major, K. 415
Allegro ● Andante ● Allegro
Piano: Elena Bashkirova
Violin: Clara Jumi Kang, Malina Ciobanu
Viola: Madeleine Carruzzo
Cello: Tim Park
Double bass: Anton Kammermeier
Johannes Brahms
Clarinet Quintet in B minor, Op. 115
Allegretto ● Adagio ● Andantino – Presto non assai, ma con sentimento ● Con moto
Clarinet: Karl-Heinz Steffens
Violin: Michael Barenboim, Yamen Saadi
Viola: Hartmut Rohde
Cello: Eckart Runge
(As of 29 Apr 2020, subject to change)
Gustav Mahler
Piano Quartet in A minor
Nicht zu schnell ● Mit Leidenschaft ● Entschlossen
Violin: Clara Jumi Kang
Viola: Madeleine Carruzzo
Cello: Tim Park
Piano: Denis Kozhukhin
Wolfgang Amadeus Mozart
Kegelstatt Trio in E-flat major, K. 498
Clarinet: Karl-Heinz Steffens
Viola: Hartmut Rohde
Piano: Elena Bashkirova
Johann Strauss the Son
Treasure Waltz, Op. 418
(arranged for salon ensemble by Anton Webern)
Violin: Michael Barenboim, Malina Ciobanu
Viola: Madeleine Carruzzo
Cello: Eckart Runge
Piano: Denis Kozhukhin
Harmonium: Heike Gneiting
Felix Mendelssohn Bartholdy
String Quintett B major, Op. 87
Allegro vivace ● Allegretto scherzando ● Adagio e lento ● Allegro molto vivace
Violin: Mihaela Martin, Yamen Saadi
Viola: Hartmut Rohde, Madeleine Carruzzo
Cello: Frans Helmerson
(As of 29 Apr 2020, subject to change)
Franz Schubert
String Trio in B-flat major, D 581
Allegro moderato ● Andante ● Menuetto. Allegretto – Trio ● Rondo. Allegretto
Violin: Mihaela Martin
Viola: Hartmut Rohde
Cello: Frans Helmerson
Wolfgang Amadeus Mozart
Piano Concerto No. 12 in A major, K. 414
Allegro ● Andante ● Rondeau: Allegretto
Piano: Denis Kozhukhin
Violin: Clara Jumi Kang, Malina Ciobanu
Viola: Madeleine Carruzzo
Cello: Tim Park
Double bass: Anton Kammermeier
Arnold Schoenberg
Phantasy for Violin and Piano, Op. 47
Violin: Michael Barenboim
Piano: Elena Bashkirova
Johannes Brahms
Clarinet Trio in A minor, Op. 114
Allegro ● Adagio ● Andantino grazioso ● Allegro
Clarinet: Karl-Heinz Steffens
Cello: Eckart Runge
Piano: Denis Kozhukhin