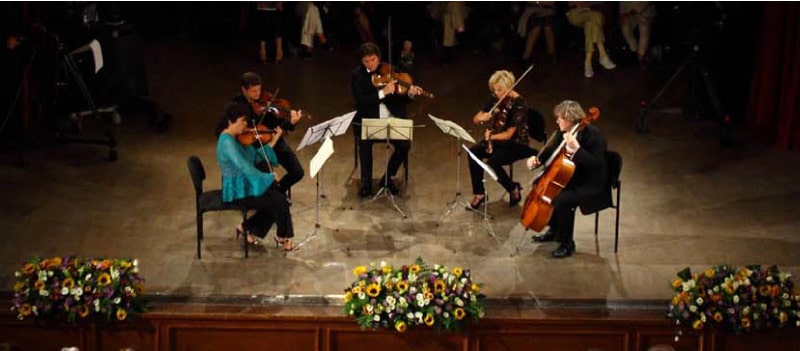 Board and Staff
JCMF Festival Board
Yeheskell Beinisch, Adv., Chairman
Ephraim Abramson, Adv.
Yaakov Aizner
Elena Bashkirova  
Yoram Ben-Zeev
Ruth Cheshin
Arie Dubson
Hedva Fogel, Adv.
Carmi Gillon
Carmit Guy
Hana Manch
JCMF Festival Staff
Artistic Director Elena Bashkirova
Producer Uri Dror, Jerusalem Music Centre
Assistant Producer: Tina Ronkin
Production team Ido Shpitalnik, Dani Dvorkin, David Vest, Tina Ronkin, Shira Melcer
Stage Managers: Ziv Shalit & Eilon Damari
Librarian Omri Abram
Sound technician Avi Elbaz
Director of photography: Ido Cohen-Aloro
Piano Tuner Zohar Harpaz
Marketing and Sales Isaac Weiss
Public Relations Anat Meromi PR
Website Programming and Design: Studio Josef
CPA: Yossi Angel 
Accountant: A. A. Strategy Ltd.
Programme Production
Programme Notes & Publications Editor Shari Greenberg
Hebrew Translation Ziv Shalit
Assistant Editors Ziv Shalit, Ron Merhavi, Sara Manobla
Design & Production Revital Toren
With Special Thanks
Fadi Suidan YMCA
Gadi Abadi Jerusalem Music Centre
KAN, Voice of Music
Rita Kramer Mishkenot Sha'ananim
Nofia Reuven Secretary
Board and Staff
Festival Programs Archive
From The Press
Board and Staff
JCMF Festival Board
Yeheskell Beinisch, Adv., Chairman
Ephraim Abramson, Adv.
Yaakov Aizner
Yoram Ben-Zeev
Elena Bashkirova
Ruth Cheshin
Arie Dubson
Carmi Gilon
Carmit Guy
Haim Liran, Judge (ret.)
Hana Manch
Hedva Vogel, Adv.
JCMF Festival Staff
Artistic Director: Elena Bashkirova

Producer: Uri Dror, Jerusalem Music Centre

Assistant Producer : Tina Ronkin
Production Team: Ido Shpitalnik, Dani Dvorkin, David Vest, Tina Ronkin
Stage Managers: Ziv Shalit & Eilon Damari

Librarian: Omri Abram

Piano Tuner: Zohar Harpaz

Marketing and Sales: Isaac Weiss

Public Relations: Anat Meromi PR

Website Programming and Design: Studio Josef

CPA: Yossi Angel

Accountant: A. A. Strategy Ltd.

Sound Technician: Avi Elbaz

Director of photography: Ido Cohen-Aloro

Programme and Publications Editor: Shari Greenberg

Translator and internet coordinator: Ziv Shalit
With Special Thanks
Fadi Suidan, Jerusalem International YMCA
KAN, Voice of Music
Gadi Abadi, Jerusalem Music Centre
Rita Kramer, Mishkenot Sha'ananim
Nofia Reuven, Secretary
Festival Programs Archive
From The Press